WINTER/SPRING 2014 MUSIC CLASS SCHEDULE
January 21, 2014 - May 12, 2014
View the Spring/Summer schedule.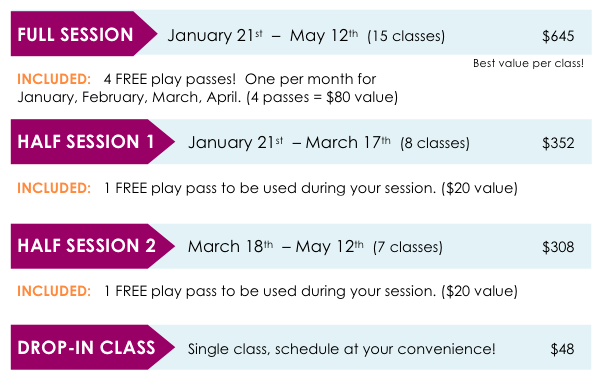 HOW TO REGISTER:

1. Pick an age-appropriate weekly music class from the schedule above.
2. Choose whether you'd like to register for a full session, half session, or drop-in.
3. Register online (click button above), by phone (212-744-0404),
email (tlb@tlbmusic.com), or mail-in PDF form!



Make-up Policy- We try to make scheduling as flexible as possible to accommodate napping/scheduling changes! We offer unlimited make-up classes within the session for which you register, so if you miss your class, you can make it up any other time your age group is offered! Please call or email in advance to schedule. 2 make-up classes may be carried over to the following session.

Sibling Discount and Policy- We offer a 20% discount to those registering a second child in our program, and a 40% discount for a third child. If a sibling not registered in our program would like to visit your registered child's class (up to 2 visits unpaid), please call or email in advance to avoid overcrowding.

Playroom Discount- TLB Music Members (those registered in a full session of music classes)
receive a discount in our Playroom.

Refund Policy- Full refund up to 2 weeks into the session.

Free Trial Class-We offer a free trial class to all new students. Schedule your trial class by phone at
212-744-0404 or email us (tlb@tlbmusic.com)
Click image for a large, printable PDF version of our Spring/Summer 2013 Holiday Calendar!